China Group Tours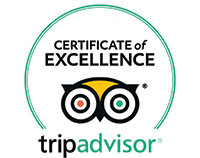 (Guaranteed Fixed Departures: Mar, 2016 - Dec, 2016 )
China group tours allow you to travel China with others visiting the top destinations in China such as Beijing, Xian, Shanghai, Chengdu, Nanjing, Wuxi, Suzhou., Hangzhou, Guilin, Yangtze River, Lhasa etc. All the 10 China group tour packages on the list have guaranteed fixed departures from March, 2015 through Feb, 2016. 
Why China tour groups?
— Traveling in a group can offer safety, comfort and companionship.
— Our guided tour has a knowledgeable tour guide in each city.
— Professional, courteous drivers for your group's comfort.
— Save on your China trip on a group tour.
Just a reminder


If you don't want to join a group tour traveling with others, you may have the following two choices to visit China through us:

1. China Private Tour: Visit China with your exclusive tour guides and private cars.
Destinations: Beijing, Shanghai, Wuxi, Suzhou, Hangzhou
Duration: 9 Days
Tour Type: Join-in Group
Start Dates: Every Fri (Local Date in China)
Tour Code: CGGD-01
Price:

US$729
Destinations: Beijing, Xian, Shanghai, Wuxi, Suzhou, Hangzhou
Duration: 11 Days
Tour Type: Join-in Group
Start Date: Every Wed (Local Date in China)
Tour Code: CGGD-02
Price: US$1039


Destinations: Shanghai, Suzhou, Wuxi, Hangzhou
Duration: 7 Days
Tour Type: Join-in Group
Start Dates: Every Sun (Local Date in China)
Tour Code: CGGD-03
Price:

US$469
Destinations: Beijing, Xian, and extended to Shanghai
Duration: 6 Days and 8 Days
Tour Type: Join-in Group
Start Date: Every Wed (Local Date in China
Tour Code: CGGD-04
Price: US$759


Destinations: Beijing, Xian, Chengdu, extended to Shanghai
Duration: 8 Days and 10 Days
Tour Type: Join-in Group
Start Dates: Every Wed (Local Date in China)
Tour Code: CGGD-05
Price:

US$1029
Destinations: Beijing, Xian, Guilin, extended to Shanghai
Duration: 8 Days and 10 Days
Tour Type: Join-in Group
Start Date: Every Wed (Local Date in China)
Tour Code: CGGD-06
Price: US$1129


Destinations: Shanghai, Suzhou, Wuxi, Hangzhou, Shanghai, Xian, Guilin
Duration: 11 Days
Tour Type: Join-in Group
Start Dates: Every Sun (Local Date in China)
Tour Code: CGGD-07
Price:

US$1309
Destinations: Beijing, Xian, Wuhan, Yichang,Three Gorges, Chongqing, extended to Shanghai
Duration: 10 Days and 12 Days
Tour Type: Join-in Group
Start Date: Every Wed (Local Date in China)
Tour Code: CGGD-08 
Price: US$1449


Destinations: Shanghai, Suzhou, Wuxi, Hangzhou, Shanghai, Wuhan, Yichang, Three Gorges, Chongqing 
Duration: 11 Days
Tour Type: Join-in Group
Start Dates: Every Sun (Local Date in China)
Tour Code: CGGD-09
Price:

US$1409
Destinations: Shanghai, Suzhou, Wuxi, Hangzhou, Shanghai, Xian, Wuhan, Yichang, Three Gorges, Chongqing
Duration: 13 Days
Tour Type: Join-in Group
Start Date: Every Sun (Local Date in China)
Tour Code: CGGD-10
Price: US$1679


Questions & Answers:

Here is
only for Questions and Answers
. ( For anyone who wants to have an enquiry or customized tour, please email us to

. )