Top 10 Things to Do in Guilin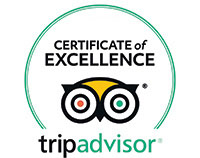 Located in the northeastern part of Guangxi, Guilin has long been praised as the most picturesque place in China and is one of the must-see city for most western tourists.
It is a charming place for sightseeing at any time of the year with its pleasant subtropical climate. In autumn, when the sweet osmanthus is in bloom, the air of Guilin city is filled with fragrant smell of the blossoms. The green trees grows everywhere in and outside the city.
The name of Guilin,literally means "forest of sweet osmanthus".
A boat cruising on the beautiful Li River is the highlihgt of your travel to Guilin. With a boat ride from Guilin to Yangshuo, you will enjoy the winding, running and cyrstal Li River. Your boat goes past the many featuring mountains whose unique shapes have inspired and fired the imagination of each visitor coming to Guilin.
If it is your first time to visit Guilin, then you may ask what are the top things to do in Guilin for a 2-3 day tour. There is great amount of information on what to see and do in Guilin either from internet or travel guidebooks. As a local travel consultant, we are much delighted to offer you our version of Top 10 Things to Do in Guilinfor your reference. You are kindly suggested to visit Guilin per your personal interest. Hope our Top 10 Things to Do in Guilinwill be useful in designing your Guilin trip.
Guilin City Map
Guilin Vicinity Map
»

Yangshuo in Guilin
Blog: Yangshuo West Street

Situated 65 kilometers to the southeast of Guilin, Yangshuo is an ancient city with a history of over 2,000 years. It is famous for its spectacular views of hills and rivers with famous bar streets.
»

The Reed Flute Cave in Guilin
The Reed Flute Cave is located the Guangming Hill in the northwestern outskirts of the city. The cave is named after a kind of flutes growing on the hill which can be made into melodious flutes.
»

Seven Star Park in Guilin
Seven Star Park is located to the east of Li-River in the Guilin city. The park is named after from its seven peaks resemble the pattern of the Big Dipper constellation.
»

Fubo in Guilin
Fubo Hill (Wave-Subduing Hill), is 120 meters long, 60 meters wide and 213 meters high. It stands solitarily in the northeast of the city and on west bank of Li River with half of the hill stretching into the river.
»

Solitary Beauty Hill in Guilin
Solitary Beauty Hill ( Peak ) is situated in the ancient houde of former Prince Jingjiang, in the middle of Guilin City, Guangxi Province. It occupys an area of about 6,100 square meters.
»

Fengyu Cave in Lipu County Guilin
Lipu County is about 100 km to the south of Guilin. The county is rich in natural scenic spots and historical relics, such as the Fengyu Cave, Swan Feather Temple, and the Eight Diagrams Villa.
»

Stroll around Shan Lake and Rong Lake in Guilin
Walking around Rong Lake (Banyan Lake) 榕湖 and Shan Lake (Chinese Fir Lake) 杉湖 is a smart choice to dive into the natural beauty and mix with the locals. The two lakes are free for people to stroll around their banks. The only remaining old gate ( South Gate ) to the city wall dating back to Song Dynasty ( 960 -1279 ) stands on the northern bank of Rong Lake.
»

Bamboo Rafting on Yulong River in Yangshuo
Bamboo rafting from Jinlong Bridge and Yulong Bridge through Gongnong Bridge is the highlight of a leisure trip to Yangshuo. The whole bamboo rafting takes about 4 hours, which can also be cut into different boating courses – 1 hour and 2 hours rafting to suit your travel schedule.
»

Impression Liu Sanjie Mega Performance in Yangshuo
Impression Liu Sanjie is a mega performance carried out on the Li River landscape theatre, directed by the famous filmmaker Zhangyimou, who also directed the opening ceremony of the 2008 Olympic Games.
»

How to Visit Daxu Ancient Town
So if you are planning Guilin tour, you may consider adding Daxu Ancient Town on your Guilin travel schedule. Basically a trip to Daxu Ancient Town from Guilin city center takes about 3-4 hours. It is located about 19 km southeast of Guilin city center.
»

How to Visit Chengyang Wind & Rain Bridge
Chengyang Wind & Rain Bridge often refers to the scenic area of the same name which mainly includes Chengyang Bridge itself and the eight Dong minority villages in the area.
»

How to Visit Xingping
Xingping is one of the ancient towns along Li River, about 27km north of Yangshuo and 91km southeast of Guilin. Most tourists would choose to visit Xingping from Yangshuo by bus.
»

Biking through Shili Scenery Gallery in Yangshuo
The 6km scenic road is flanked by idyllic fields, weird caves, undulating karst hills, the charming Yulong River, old Banyan trees, ancient villages, and seasonal flowers, presenting a picturesque corridor which is dubbed as "Shili Scenery Gallery ".
Guilin Travel Tips
Questions & Answers:

Here is
only for Questions and Answers
. ( For anyone who wants to have an enquiry or customized tour, please email us to

. )