Beijing Cooking Tour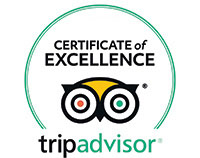 Cooking is an integral part of Chinese culture. No matter you are a cooking enthusiast or not, taking a cooking course either at a culinary school or an ordinary home in Beijing, will give you a better understanding of of the basics of Chinese cuisine and some insight into local life.
Our pre-designed Beijing cooking learning tours will provide you a chance to experience authentic Chinese cooking! The Beijing cooking tours are basically composed of two parts - market tour and cooking lessons.
First, our English speaking tour guide will take you to a local market to learn about condiments and ingredients for cooking Chinese dishes. Then move on either to a professional school or a common family for hand-on cooking experience and eat your creations as the true reward.
For the market tour or cooking lessons, our goal is to create unique cultural experiences in a fun, learning environment - "Ask a lots of questions, and have fun!".
Beijing Cooking School Learning Half Day Tour
Activities: local grocery market tour and cooking school class
Meal: lunch included
Service: Private tour guide + vehicle + Cooking learning
Vehicle: Car or van
Customizable: Yes
Tour Code: BCLT - 01
Price:

Click Here
Beijing Home Style Cooking Half Day Tour
Activities: local grocery market tour and home cooking experience
Meal: lunch included
Service: Private tour guide + vehicle + Cooking learning
Vehicle: Car or van
Customizable: Yes
Tour Code: BCLT - 02
Price:

Click Here
Cooking School + Home Cooking Learning Day Tour
Activities: local grocery markets tour, cooking school and home cooking experience
Meal: lunch and dinner included
Service: Private tour guide + vehicle + Cooking learning
Vehicle: Car or van
Customizable: Yes
Tour Code: BCLT - 03
Price:

Click Here
Beijing Cooking & Cuisine Tips
As a capital for centuries, Beijing food has been greatly influenced by the culinary traditions of all over China including Shandong food, Huaiyang cuisine, Chinese Islamic cuisine as well as imperial food.
Beside traditional food restaurants, Beijing, as a global metropolitan, Beijing has hundreds of restaurants of different tastes apart from Beijing local cuisine. These resturants not only incorporate various Chinese regional food styles including Sichuan food, Guangdong food and more, but also western tastes such as French, Italian, Russian, Spanish, and American foods; and other Asian cuisines including Japanese, Korean, Indian, Vietnamese, Indonesian, Thai and more.
Beijing Traditional Cuisine
Well known Beijing food dishes:
Peking Duck (北京烤鸭)
Hot and Sour Soup (酸辣汤)
Hot pot mutton (涮羊肉)
Fried Small Meatballs (炸丸子)
Quick-Fried Tripe (爆肚)
Beijing Dumpling (北京饺子)
Wheaten cake boiled in meat broth (卤煮火烧)
Lotus ham (莲枣肉方)
Stewed pork organs (炖吊子)
Soft fried tenderloin (软炸里脊)
Noodles with Thick Gravy (打卤面)
Zhajiang mian (炸酱面)
Well known Beijing snacks
Vegetarian Mustardy Chinese cabbage (芥末墩)
Almond drink (杏仁茶)
Fuling pancake sandwich (茯苓夹饼)
Thin Millet Flour Pancake (煎饼)
Pancake (烙饼)
Deep Fried Dough Cake (油饼)
Baked Sesame Seed Cake (烧饼)
Glutinous rice cake roll (卷糕) (Juan Gao)
Green bean cake (绿豆糕) (Lu Dou Gao)
Fried cake glazed in malt sugar (蜜三刀)
Fermented Mung Bean Juice (豆汁)
Baked Wheaten Cake (火烧)
Sweetened baked wheaten cake (糖火烧)
Sweet Potato Starch Jelly (粉皮)
Pease Pudding (豌豆黄)
Fermented Mung Bean Juice Dried (麻豆腐)
Jellied Bean Curd (豆腐脑)
Glutinous rice ball (艾窝窝)
Sugarcoated haws on a stick (糖葫芦)
Sichuan Cuisine
Sichuan cuisine is a type of Chinese food originating in the Sichuan Province in southwestern China. It is well known for its pungency and spiciness due to use of garlic and chili peppers, as well as the unique flavour of the Sichuan pepper.
Well-known Sichuan dishes:
Spicy deep-fried chicken 辣子鸡
Mapo dofu 麻婆豆腐
Kung Pao chicken 宫保鸡丁
Tea smoked duck 樟茶鸭
Twice cooked pork 回锅肉
Sichuan hotpot 四川火锅
Fuqi Feipian Cold Beef Tripe 夫妻肺片
Shuizhu dishes Water cooked dishes 水煮
Dan dan noodles 担担面
Guangdong Food ( Cantonese Cuisine )
Guangdong food or Cantonese cuisine originates from Guangdong Province in the south of China. Apart from the normal ingredients like pork, beef, and chicken, Cantonese food makes use of almost all edible meats, including organ meats, chicken feet, duck tongue, snakes snails and more.
Well known traditional Cantonese dishes:
Sweet and sour pork with diced pineapple 菠萝古老肉
Congee with lean pork and century egg 皮蛋瘦肉粥
Cantonese fried rice 炒饭
Steamed frog legs on lotus leaf 荷叶蒸田鸡
Steamed ground pork with salted duck egg 咸蛋蒸肉饼
Blanched vegetables with oyster sauce 油菜
Deep-fried marinated pigeon 烧乳鸽
Wonton noodle 云吞面
Beef chow fun 干炒牛河
Chow mein 炒面
Lo mein 捞面
Noodle soup with beef brisket
Rice noodle roll 猪肠粉
Rice noodles 河粉
Silver needle noodles 銀針粉
Yi mein 伊面
Char siu 叉烧
Roasted duck 烧鸭
Roasted goose 烧鹅
Roasted pig 烧肉
Minced beef patty over rice 肉饼煲仔饭
Pork spare ribs over rice 排骨煲仔饭
Steamed chicken over rice 蒸鸡肉煲仔饭
Meat and Preserved chinese sausage over rice 腊味煲仔饭
Shandong cuisine
Shandong cuisine, also known as Lu cuisine is one of the Eight Culinary Traditions of China as well as ranked among the four most influential Four Great Traditions in China. It is derived from the native cooking styles of Shandong, an eastern coastal province of China.
Well known Shandong dished:
Baochao yaohua 爆炒腰花
Mianjin hongshao paigu 面筋红烧排骨
Jiuqu dachang 九曲大肠
Basi digua 拔丝地瓜
Zha jinchan 炸金蝉
Huaiyang cuisine
Huaiyang cuisine is derived from the native cooking styles of the region in the lower reaches of the Huai and Yangtze rivers, composed of the cities of Huai'an, Yangzhou in Jiangsu province. It is regarded to one of the four most influential regional schools that keeps the culinary heritage of China, along with Cantonese cuisine, Shandong cuisine and Sichuan cuisine.
Well known Huaiyang dishes:
Sour Vegetable Fish Pot酸菜鱼
Pot Stickers 鲜肉锅贴
Pork and Shrimp Dumpling Noodles 虾子饺面
Giant "lion's head" Meatball 狮子头
Steamed Pork Rice Wraps 翡翠烧卖
Yangzhou Fried Rice 扬州炒面
Sliced Fatty Pork Slices 厚皮香猪
crab soup dumplings 蟹黄汤包
thousand layer cake 千层糕
steamed dumplings 蒸饺
tofu noodles 大煮干丝
Beijing Imperial food
Beijing imperial cuisine is largely derived from a variety of cooking styles of the regions in China, mainly Shandong cuisine and Huaiyang cuisine. The style originated from the Emperor's Kitchen and the Empress Dowager's Kitchen, and it is similar to Beijing cuisine.
Chinese imperial cuisine:
Pea-flour cakes
The roast lamb joints
Kidney bean-flour rolls
Miniature corn buns
Sesame seed buns with chopped meat filling
Buddha Jump over the Wall
Beijing Vegetarian
In Beijing, there are many vegetarian cuisine restaurants offering various kinds of vegetarian food.
The main ingredients for vegetarian food:
Bean Curd Sheets
Toasted or Roasted Seaweed
Mushrooms
Fung
Walnuts
Gluten
Hair Moss
Bean Sprouts
Beijing food & Season
Dumpling (jiaozi) and Chinese lunar new year
Dumplingas are a kind of folk food with a long hitory, and are loved by the common peopel. Just as the old saying goes "Nothing tastes better than dumplings." On Chinese new year, the whole family sits in a circle, kneading the dough, mixing the filling, rolling the wrap, wrapping, pinching and boil the dumplings, all the whole having a good time.
Yuanxiao (glutinous stufffed rice balls) on Lantern Festival
On the 15th day of the first lunar month of Chinese new year when it is the Lantern Festival. On the eve of Lantern Festival, people get together eating yuanxiao (glutinous stuffed rice balls with different fillings.
Zongzi and Dragon Boat Festival
On the fifth day of the fifth lunar month, it is Dragon Boat Festival, also known as Duanwu Festival. On this special day, people get together eating Zongzi, or glutinous rice cake wrapped in reed leaf and bamboo leaves. There are sweet and salty flavors, each with its own satifying tastes.
Moon cakes and Autumn Moon Festival
Second to the Spring Festival ( Chinese lunar new year ) in importance is the Mid Autumn Festival, when family member get together to have the moon cakes. Like eating zongzi on the Dragon Boat Festival, or having Yuanxiao on the Lantern Festival, having moon cakes at Mid-Autumn Festival is a global Chinese tradition.
Beijing home meal
The three daily meals enjoyed by Chinese families are what we call "common home gourmet." Most ingredients found in home-cooked meals are taken from ordinary grocery and spice list. The so-called "common home style" also means that it is flexible and ever-changing, full of varieties and does not stick to just one form of cooking.
In Beijing, pasta and pastry are the principal food components, homemakers can usually use wheat flour, corn flour, soy flour to make a wide variety of delicious treats. pasta dishes can be stir-fried, fried, stewed, steamed, braised, simmered and so on.
In daily life, the Beijingers usually would not have excessive meat dishes. More often, inexpensive vegetables with good value are preferred. Turnips or radish, green vegetables and bean curd are almost indispensable from Beijing families. Green turnips, white turnips, radish and carrot are available throughout the year. These veggies can be eaten raw, boiled, stir fried, pickled and so on.
The meat dishes in Beijing can be classified into six categories - lamb, beef, chicken, duck, fish and pork. The local Beijingers like lamb and beef very much mainly due to the Islamic influence in Yuan Dynasty (1271 - 1368).
Beijing breakfast
It is common belief that dinner is the one meal that the Chinese take most seriously, whereas, breakfast is the simplest. Beijingers are no exception. At the breakfast table of the Beijingers, the most common food is the stuffed or plain steamed buns with a bowl of porridge (congee), and a dish of pickled veggies; we could also see woton, hot soup noodles, rice and stir-fried dishes. Though the "deep fried twisted dough sticks or pies, and soybean milk are the standard breakfast items, few families make them at home, as they are usually purchased from breakfast shops.
Milk, oatmeal, eggs, ham, bread and sandwiches are no longet rare and fancy in the eyes of the urban population.
Beijing lunch & dinner
For lunch and dinner, aside from rice and pasta, there are also stir-fries, soups and porridge for complement. The preparation of homemade foods is usually the responsibility of the female heads of households.
But in families with double income, where both the man and woman earn a living, it is not uncommon that for a man to make the meal.
Beijing cooking condiments
Beijing cooking or Chinese cooking relies heavenly on condiments. To know some basic knowledge of Chinese condiments is a must you to know Chinese cooking. Many classic Chinese sauces and condiments are readily available. Some of these flavors are strong, some are subtle.
Cooking oil:
Chinese consider peanut oil as being the most flavours, but rapeseed, corn, safflower, and soya oils are used. Now olive oil can be seen to be used for Chinese wok cookery.
Light soy sauce and dark soy sauce:
Made from fermented soya beans and wheat
Toasted sesame oil:
sesame oil used for flavouring. A little goes a long way.
White vinegar & dark vinegar:
Sweet and subtle clear vinegar made from fermented rice
Cooking wine and Shaoxin wine:
Low alcohol and made from rice, millet
More important flavourings: Fresh root ginger, garlic, chillies, scallion, salt and MSG.
Other specialist ingredients: dried Chinese mushrooms, dried baby shrimps, dried Sichuan chillies, cinnamon stick (bark), fennel, cloves, and anise.
Beijing cooking ingredients
Beijing cooking is composed of three parts - condiments, ingredients and cooking skill. Various ingredients are available in the local food and vegetable markets.
The common ingrediens are Chinese cabbage, turnips, radish, carrot, spinach, rape, celery, Chinese chive (leek), mustard and many more. For meat, we have chicken, pork, lamb, beef, duck, fish and many more.
Beijing cooking skill
Making a Chinese dish, various cooking skill is used such as stir-fried, fried, stewed, steamed, braised, simmered and so on.
Reservation Notes:
1. Please use our online booking or send your travel request via email to

. You are also welcome to call us at 00 86 10 67160201 ext 1006 or 1007.
2. Our real trip advisors will have your booking confirmed no more than one working day. When your booking is confirmed, you will get a confirmation email or call from us, which includes the confirmed detailed itinerary with prices.
3.Way of Payment
Prepayment is needed to hold your reservation. Cash payment, credit card payment or wire transfer. Both RMB and US$ or other hard currencies are acceptable.
Terms & Conditions
Questions & Answers:

Here is
only for Questions and Answers
. ( For anyone who wants to have an enquiry or customized tour, please email us to

. )