China Car Rental With Driver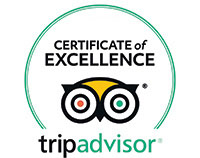 (Chauffeur Services: airport, railway station, sea-port and destination
transfers.)

Welcome to TB China Chauffeured Car Hire
TB China Chauffeured Car Hire specialises in arranging car rental with driver and covers the major cities in China. Whether you need a car for an airport transfer, a sightseeing trip, a business meeting or a casual travel we will find you an appropriate offer.
Our Car Hire Suppliers
TB China Chauffeured Car Hire uses the leading car hire suppliers to ensure high-quality service. We are able to offer you the most competitive car rental prices due to our large volumes of reservations.  
More About Us
TB China Chauffeured Car Hire includes full insurance, all taxes, road tax, 24 hour breakdown, and airport location fees, and No hidden extras with our car rental service. All drivers select the most dynamic route, observe local traffic regulations to make sure safest driving.
TB China Chauffeured Car Hire also offers a convenient booking service. When booking online, you have the option of making payment through our trip advisors of paying by credit card and paypal, and we accept the following types:
1.Secure online payment via PayPal ( Click "
Paypal
" for more information )
2.Visa or Master Card by email or fax ( Click "
Credit Card
" for more information )
3.Wire transfer ( Click "
Our Bank Account
" for more information )

Book Online, Call us, or Quote per Your Request
Office Hotline: 0086-10-67160201 ext 1006,1007
Office Hours: 09:00-18:00 ( GMT+0800 ) Monday - Saturday
Booking Email:

FAX: 0086-10-67160150
Click Your Destinations and Book Your Chauffeured Car
Featured Destinations of China Chauffeur Services
China Car Rental Tips
1. Tour Guide Service
The prices above include the vehicle you prefer and a licensed driver. Most of the drivers speak little English. If you want to use an English speaking tour guide for your airport transfer or sightseeing, please pay extra according to the different number of your travelling party.
2. How about the vehicles?
We use the air-conditioned and well-shaped vehicles. All the vehicles are licensed with insurance. All vehicles are equipped with air-conditioning; can carry standard luggage; are always clean, tidy and odour-and damage-free; are not refuelled during the transfer.
1-2 traveling Party: we offer cars
3-5 traveling Party: we offer vans
6-15 travelling Party: we offer 22-seat coach
16-25 traveling Party: we offer 33-seat coach
26-45 traveling party: we offer 55-seat coach
3. How about the driver?
All the drivers have the official licenses with at least over 5 years' driving experience. All drivers select the most dynamic route, observe local traffic regulations; are properly dressed; are familiar with the region; refrain from smoking,eating and drinking in the passengers presence.
4. Do I have to tip my driver or tour guide?
Tipping is not compulsory, but tipping is expected by drivers, tour guides and hotel portage. Following tipping standard is only for your reference:
Tour Guide: RMB 80 per day
Driver: RMB 50 per day
Hotel Bellboy: RMB 5 per piece of Luggage
5. How to reserve the car rental?
1) Please use our online booking or send your travel request via email to . You are also welcome to call us at + 86 10 67160201 ext 1006 or 1007.
2). Our trip advisors will contact you either by email or telephone. We offer one to one real person contact. When your booking is confirmed, you will get a confirmation email which includes your confirmed itinerary with prices.
c. Way of Payment: Prepayment is needed to hold your reservation. Cash payment, credit card payment or wire transfer. Both RMB and US$ or other hard currencies are acceptable.
Questions & Answers:

Here is
only for Questions and Answers
. ( For anyone who wants to have an enquiry or customized tour, please email us to

. )