Hebei Great Wall Tour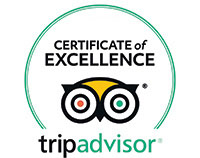 Hebei is a province circling Beijing. When we talk about "
Hebei Great Wall
" here, it refers to the Great Wall extending eastward from Beijing to Shanhaiguan at Bohai Sea, the eastern tip of the Wall built in Ming Dynasty. It mainly includes the Wall within Hebei Province itself as well as the Wall bordering Liaoning Province and Tianjin. In a word, the term "Hebei Great Wall" we use here means the Great Wall stretching from Beijing to Shanhaiguan.
Of the 6700km-long Great Wall built in Ming Dynasty ( 1368 - 1644), Hebei Great Wall ( namely the Wall east of Beijing to the Sea) including the Wall near Beijing are the most luxuary sections of the Great Wall in China's history, which are made of majestic
bricks and stones
with a length of over 1000km while other chunks of the Great Wall of China are mainly made of tamped earth such as
Datong Great Wall
west of Beijing.
Most of
Hebei Great Wall
was built during the era of the huge 17-year reconstruction led by
Qi Jiguang
(1528 –1588), prime architect of the Great Wall. In 1568, at the age of 40, Qi found himself given the task of the upgrading the Great Wall along the northern frontier from Beijing to the eastern sea at Shanhaiguan. Qi Jinguang retired in 1585 and died in 1588. Work on the Wall continued steadily for the next 60 years, till the end of Ming Dynasty. The coming of the Qing Dynasty (1644-1911), ruled by "barbarians" the Manchus, halted the Wall construction which was supposed to keep them out.
Today many sections of
Hebei Great Wall
are wild and unrestored while some are twentieth-century restorations of an original wall. If you are interested in experiencing Great Wall hike, learning Great Wall History and culture involved, you may choose to take our pre-arranged
Hebei Great Wall Tour
to probe into the Great Wall of China and its people along the Wall.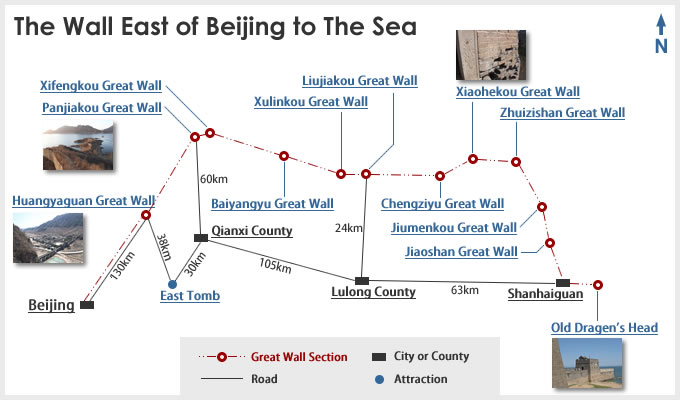 Hebei Great Wall Tour
Destinations: Huangyaguan Pass Great Wall & East Qing Tombs
Duration: 1 Day
Tour Type: Private
Tour Code: HBGT-01
Price:

Click Here
Destinations: Jiaoshan Great wall, The First Pass Under Heaven , Old Dragon's Head
Duration: 1 Day
Tour Type: Private
Tour Code: BQHD-01
Price:

Click Here
Destinations: Huangyaguan Pass Great Wall,Panjiakou Great Wall, Xifengkou Great Wall and Eastern Qing Tombs
Duration: 2 Day
Tour Type: Private
Tour Code: HBGT-02
Price:

Click Here
Destinations: Old Dragon's Head, Jiumenkou Great Wall, Xiaohekou Great Wall and Chengziyu Great Wall
Duration: 3 Day
Tour Type: Private
Tour Code: HBGT-03
Price:

Click Here
Questions & Answers:

Here is
only for Questions and Answers
. ( For anyone who wants to have an enquiry or customized tour, please email us to

. )