Top 10 Beijing Day Trips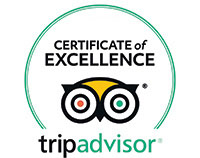 People most value the travel experience not devised by marketers. So we've paid great attention to the needs and wants on the part of our real travelers and are doing our best to present the best Beijing travel routes per our travelers' perspective. The top 10 day trips on this page are based on the travel experience by the real travelers and highly recommended by them accordingly.
You can make any of the top 10 Beijing day trips either by traveling on your own or using our travel service ( English speaking tour guide + private car or van... ). Of course, all the top 10 Beijing day trips are customizable per your specific request.
Top 10 Beijing Day Trips
 Attractions: Mutianyu Great Wall, Forbidden City and
 Tiananmen Square
 Duration: One Day (9 hours)
 Tour Type: Private Tour
 Tour Code:BXIT-F04A
 Customizable: Yes
 Price:

Click Here
 Attractions: Mutianyu Great Wall
 Duration: 5 and half hours ( 2 hours on the wall)
 Tour Type: Private Tour
 Tour Code: BHDT-01
 Customizable: Yes
 Price:

Click Here
 Attractions: Tian'anmen Square, Forbidden City, Temple of Heaven
Duration: One Day (8 hours)
 Tour Type: Private Tour
Tour Code: BXIT-F01A
 Customizable: Yes
 Price:

Click Here
 Attractions: Panda House, Lama Temple, Confucian Temple,
 Hutong rickshaw tour, Drum Tower, Nanluoguxiang
Duration: One Day (8 hours)
 Tour Type: Private Tour
 Tour Code: BXIT-F03
 Customizable: Yes
 Price:

Click Here
 Attractions: Olympic Green, National Stadium-Bird Nest, Water
 Cube, 798 Art Zone, Rem Koolhaas's CCTV Building ,National
 Theatre
Duration: Afternoon 3-4 hour
 Tour Type: Private Tour
 Tour Code: BXIT-F01AA
 Customizable: Yes
 Price:

Click Here
 Attractions: Longqing Gorge and Guyaju Caves
Duration: One Day ( 8 hours)
 Tour Type: Private Tour
 Tour Code: BXIT-F16
 Customizable: Yes
 Price:

Click Here
 Attractions: Gubeikou Great Wall and Jinshanling Great Wall
 Duration: One Day (9 hours)
 Tour Type: Private Tour
 Tour Code: GWPD-08
 Customizable: Yes
 Price:

Click Here
 Attractions:Mutianyu Great Wall and Underground Palace
 (Ming Tombs)
Duration:One Day (9 hours)
 Tour Type:Private Tour
 Tour Code:BXIT-F02A
 Customizable:Yes
 Price:

Click Here
Beijing Central Axis Half Day Bicycle Tour
Tour Type: A private tour
Distance: Approx. 8km
Ride time: 2-3 Hours
Start point: Jianguomen Subway Station Exit A (Subway Line
1 or Line 2) Or pickup from your hotel (Your hotel located need to be within the area we designed)
Finish Point: Jianguomen Subway Station (建国门) by
Subway Line 1 or Line 2 Pick up place and time: 9:00am or upon your request from your hotel in our designated area
Pick up place and time: 9:00am or upon your request from your hotel in our designated area
Way of transfer (your hotel - start point): subway, public bus or taxi (pay on your own and escorted by our tour guide)
How to get to the start point by metro: Take Beijing Subway Line 1 or Line 2 and get off at Jianguomen Station (建国门): Exit A
Tour Code: BB-01
Price:

Click Here
 Walking Route: Walking around Shuangshitou village,
 Cuandixia Village and Yanhecheng Village
 Walking Time:2-3 hours
 Walking Level:2
 Tour Code: MTGHK-02
 Customizable:Yes
 Price:

Click Here
More Beijing Day Tours
 Attractions: Mutianyu Great Wall, Summer Palace
 Duration: One Day (9 hours)
 Tour Type: Private Tour
 Tour Code: BXIT-F06
 Customizable: Yes
 Price:

Click Here
 Attractions: Tian'anmen Square, Forbidden City and Summer Palace
Duration: One Day (8 hours)
 Tour Type: Private Tour
Tour Code: BXIT-F01B
 Customizable: Yes
 Price:

Click Here
 Attractions: Badaling Great Wall and Underground Palace
(Ming Tombs)
 Duration: One Day (9 hours)
 Tour Type: Private Tour
Tour Code: BXIT-F02
 Customizable: Yes
 Price:

Click Here
 Attractions: Badaling Great Wall, Forbidden City and
 Tiananmen Square
 Duration: One Day (9 hours)
 Tour Type: Private Tour
Tour Code: BXIT-F04
 Customizable: Yes
 Price:

Click Here
 Attractions: Badaling Great Wall, Summer Palace
 Duration: One Day (9 hours)
 Tour Type: Private Tour
 Tour Code: BXIT-F05
 Customizable: Yes
 Price:

Click Here
 Attractions: Tiananmen Square, Forbidden City, Beihai Park
and Hutong
 Duration: One Day (8 hours)
 Tour Type: Private Tour
 Tour Code: BXIT-F08
 Customizable: Yes
 Price:

Click Here
 Attractions: Mutianyu Great Wall, Lama Temple, Nanluoguxiang
 Duration: One Day (9 hours)
 Tour Type: Private Tour
 Tour Code: BXIT-F09
 Customizable: Yes
 Price:

Click Here
 Attractions: Tiananmen Square, Forbidden City, Jingshan Park,
 Beihai Park, Black Lakes (Hou Hai)
 Duration: One Day (8 hours)
 Tour Type: Private Tour
Tour Code: BXIT-F10
 Customizable: Yes
 Price:

Click Here
 Attractions: Temple Heaven, Summer Palace, Qianmen Dajie 
 Duration: One Day (8 hours)
 Tour Type: Private Tour
Tour Code: BXIT-F11
 Customizable: Yes
 Price:

Click Here
 Attractions: Mutianyu Great wall and Temple of Heaven
 Duration: One Day (8 hours)
 Tour Type: Private Tour
Tour Code: BXIT-F15
 Customizable: Yes
 Price:

Click Here
 Attractions: the Zhoukoudian(Peking man site), the
 Lugou(Marco polo) bridge, and Stone flower cave
 Duration: One Day (8 hours)
 Tour Type: Private Tour
Tour Code: BXIT-F12
 Customizable: Yes
 Price:

Click Here
Questions & Answers:

Here is
only for Questions and Answers
. ( For anyone who wants to have an enquiry or customized tour, please email us to

. )