Beijing Theme Tour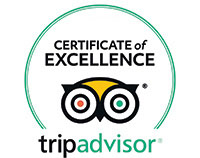 Beijing is a city that boasts of numerous attractions and landmarks. It is a city that challenges a visitor with its daunting history, its cultural heritage and its people. Beijing is very difficult to capture at one go.
Beijing Theme Tour is aimed at fully appreciating, understanding and feeling the city of Beijing - Tour Beijing in your type and on your own way. These tours focus on individual aspects of the city thus enabling you to touch and appreciate the city of Beijing as a whole.
But we don't think we have the capability to fully grasp each visitor's unique personal travel request. So just tell what you want, we will take care of the rest - designing the Beijing theme tour per your specific request.
Choose Your Beijing Theme Tours:
Top Beijing Theme Tours
Activities: Wangfujing Snack Street, Donghuamen Night Food Market and Houhai Bar Area
Meal: Exclusive
Service: Private tour guide
Vehicle: Car or van
Duration: 4 hours (5:00pm - 9:00pm ) 
Customizable: Yes
Tour Code: BFDT - 01
Price: 

Click Here
Aerial Tour: 15 Minutes over the Badaling Great Wall
Service: Entrance fees + Private car or van + Private tour guide
Tour Code: BHTP-01A
Price:

Click Here
Activities: Nanluoguxiang Hutong, Rickshaw Tour, Family Visit, Drum Tower, Home Cooked Lunch, Yandai Byway, Yinding Bridge and Qianhai Lake
Tour Type: A private tour
Duration: Approx.6 hours
Pick-up point and time: Your Hotel around 9:00am
Finishing point and time: Your Hotel around 3:00pm
Service: Entrance fees + lunch + private tour guide & driver + private car / van
Tour Code: BHRT-06
Price:

Click Here
Walking Route: Walking around Shuangshitou village, Cuandixia Village and Yanhecheng Village
Walking Time: 2-3 hours
Walking Level: 2
Way of Travel: Private transfer + private car or van + private local tour guide + entrance fees + Lunch as listed
Pick-up point and time: Your Hotel around 8:00am
Finishing point and time: Your Hotel around 5:00pm
Departure Date: Daily
Best Hike Time: Spring, Summer and Autumn
Customizable: Yes!
Tour Code: MTGHK-02
Price:

Click Here
 Activities: Watching birds at Yeyahu Lake Wetland Natural Reserve, Beijing Sahe Reservoirs
Pick-up point and time: Your Hotel around 8:00am
Finishing point and time: Your Hotel around 4:00pm
Walking Level: Beginner
Vehicle: Car or van
Service: entrance fees + lunch + private tour guide + private car / van
Tour Code: BBW-01
Price:

Click Here
Tour Type: A private tour
Distance: Approxi. 8km
Ride time: 2-3 Hours
Start point: Beijing Hotel (Building A) 北京饭店(A座) (meeting place)
Finish Point: The southern entrance to Nanluoguxiang Hutong near Nanluoguxiang Station of Subway Line 6
Pick up place and time: 9:00am or upon your request from your hotel in our designated area
Tour Code: BB-01 
Price:

Click Here
Experience: Exploring the central axis of Beijing from Qianmen Street to Bell and Drum Towers.
Tour Type: A private walking tour
Departure time: Around 9:00am or upon your request 
Pick up place: your hotel in our designated area
Way of transfer (hotel - starting point): subway, public bus or taxi (pay on your own)
Starting Point: Qianmen Street
Finishing Point: Drum Tower
Walking Time: 3-4 hours
Travel Distance: 5.5km 
Tour Code: BWPT-01
Price:

Click Here
Departure: Daily
Duration: 3 hours
Pick-up point and time: Your Hotel in Beijing around 8:00am
Finishing point and time: Your Hotel in Beijing around 12:00am
Payment Types: Cash, Credit Cards, Wire
We speak: English
Tour Code: BMAT - 04
Price:

Click Here
VIP course tailored to your needs
Introductory lectures and clinical observation
1.5 hours'TCM learning
No prerequisite
Flexible course schedule
Way of Travel: your hotel - hospital round trip transfer
Departure Date: Choose your own departure date
Customizable: Yes!
Tour Code: TCM-01
Price:

Click Here
Tour Type: A private sidecar tour
Duration: Approx.2 hours
Pick-up point and time: Your Hotel around 8:00am - 9:00am
Sidecar: Two Passengers for one sidecar
Tour Code: BSC-01
Price:

Click Here
Tour Type: A private e-kick scooter tour (Minimum: 2 people & Maximum: 7 people) 
Duration: Approx.4 hours (10AM - 2PM)
Starting Point: The Big Smoke (Lee World Building, 57 Xingfucun Zhonglu, Chaoyang)
Age: 10 - 60 years old 
Tour Code: BEKS-01
Price: 

Click Here
With your persoanal tour guide and private vehicle, see Beijing when it sparkles, simply the perfect way to end a day in the Capital! See Beijing that comes to life at night with all the major sights spectacularly floodlit:- Olympic Stadium ( Bird Nest ), Water Cube, Beijing CBD & SOHO Business Street, Changan Street, Tiananmen Sqaure, Wangfujing Street and Houhai Lake Bar Street and much more to be offered!

Tour Code: BNT-01
Price:

Click Here
Dinner: Chinese dinner at Baguobuyi Restaurant with traditional face-changing show
Take a boat and cruise on the Shichahai Lake in the center of old Beijing. The lake is the only remaining water system, dating back to the Yuan Dynasty (13th Century). The lake is a scenic area with 34 hectares which is surrounded by former princes'houses, well kept Chinese courtyards and Residencess of celebrities.
Tour Code: BNT-03
Price:

Click Here
Attraction: Badaling Great Wall and Jiuhua Spa Resort
Vehicle: Car or Van
Service: entrance fees + lunch + private tour guide & driver + private car / van
Tour Code: BS-01
Price:

Click Here
Attractions: China North International Shooting Range, Juyongguan Great Wall
Vehicle: Car or Van
Service: Lunch + private tour guide & driver + private car / van
Tour Code: SS-01
Price:

Click Here
Departure: Daily
Tour Type: A private tour
Duration: Approx.9 hours ( 4-5 hours on the wal)
Hiking Area: Jiankou Great Wall - Mutianyu Great Wall
Pick-up point and time: Your Hotel around 8:00am
Finishing point and time: Your Hotel around 6:00pm
Hiking Time: 4-5 hours
Hiking Level: Intermediate - Advanced (8km hike )
Cable car: not available
Service: Entrance fees + lunch + private tour guide & driver + private car / van
Tour Code: GWPD-17 
Price:

Click Here
More Beijing Theme Tours
Questions & Answers:

Here is
only for Questions and Answers
. ( For anyone who wants to have an enquiry or customized tour, please email us to

. )