Hongqiao Pearl Market
The name of Hongqiao Pearl Market is a little bit misleading. This four-story building offers much more than just pearls. It actually provides everything from bags, shoes, clothes, silk, tea, table cloth, toys, souvenirs, to pears and jewellery. It is just located east of Temple of Heaven. Its main entrance - the west big gate faces the west to the road around the Temple of Heaven. If you drive to the market, you are supposed to get off at its north side gate, newly opended to ease the traffic at the main entrance. The market has four stories. The first floor sells digital products, timepieces and glasses, Groceries, mobile phone parts and daily necessicities; the second floor offers clothes, shoes, cases and bags; the third floor provides pearls, jades and artifacts; the forth floor sells the high end jewellry.
Keep in mind - always bargin. As low as you could get: 50/60 RMB nice bags - 50 RMB men's T shirts - 40 RMB women's shirts - 30 RMB pearls - 10 RMB for the small necklace, 30 RMB for a string of pearls nice watches - 120 RMB good watches - 30/50 RMB. The sales girl will start with the high prices - don't get discouraged - Bargin!
The main entrance - the west big gate to the four-story building of Hongqiao Pearl Market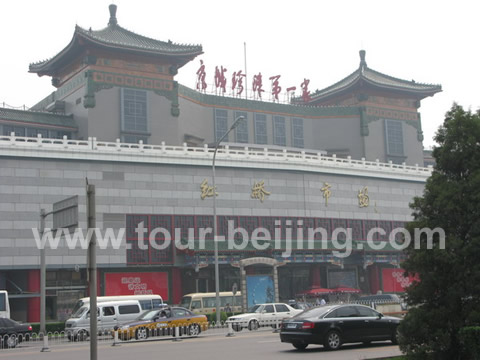 The north side gate with an underground parking lot nearby is where you get off when you drive to the market
The First Floor
The Second Floor
The Third Floor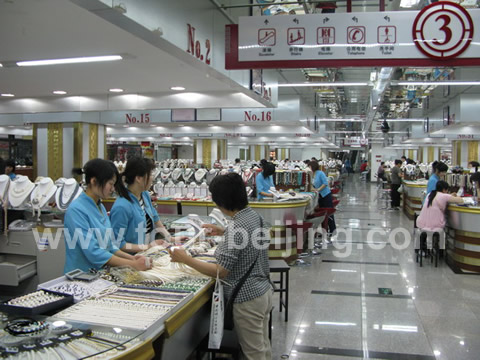 The Forth Floor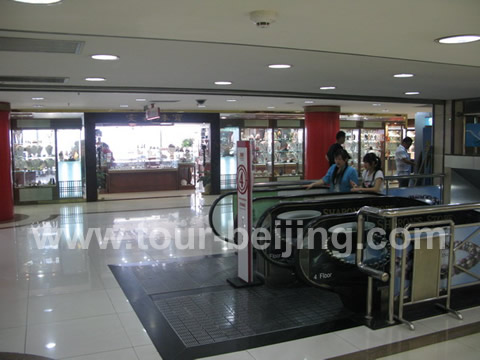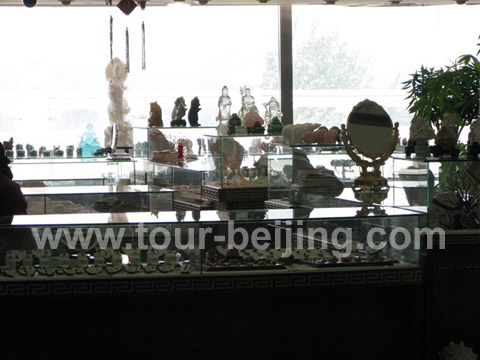 Questions & Answers:

Here is
only for Questions and Answers
. ( For anyone who wants to have an enquiry or customized tour, please email us to

. )