If you have three full days for sightseeing in Beijing, here is the quick guide to your tour arrangement.
The First Day in Beijing
For the first day tour plan, please check out my previous article "How to Visit Beijing in One Day " for detailed travel information.
The Second Day in Beijing
For the second day tour plan, you may also read my previous article " How to Visit Beijing in Two Days" for more tour information.
The Third Day in Beijing
On the third day, we suggest you visit Beijing Panda House, Summer Palace and Olympic Sites.
Beijing Panda House
The Beijing Panda House is composed of two parts, namely the Asian Games Panda House and Beijing Olympic Games Panda House.
The Asian Games Panda House was constructed in 1990. During the Asian Games 1990, the giant panda "Pan Pan" was chosen as the mascot of the 11th Asian Games in Beijing.
Check out" Beijing Panda House" for detailed information.
Summer Palace
Summer Palace was a royal palace in later Qing Dynasty, only secondary to the Forbidden City ( now the Palace Museum ).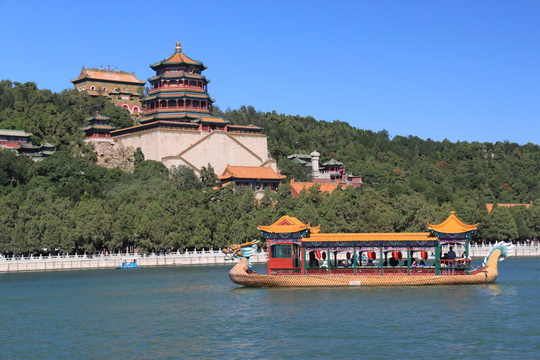 Summer Palace is actually not just a royal palace where once Princess Dowager Cixi and the emperor lived and handled court affairs, accepted laudations and received foreign diplomats during their stay in the Summer Palace.
It also epitomizes classical Chinese architecture, in terms of both garden design and construction. It is the largest royal garden in Beijing, now a good retreat for holiday makers.
Check out " How to Visit Summer Palace " for detailed information
Olympic Sites ( Water Cube and Bird Nest )
The successful Beijing 2008 Olympic Games has left a deep impression on people's mind in the world.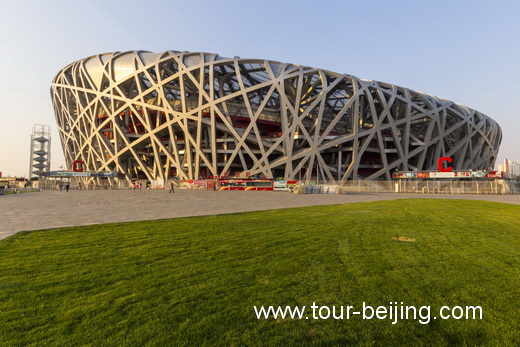 For many foreign visitors, the temptation is great to visit the Bird'Nest (Beijing National Stadium ) and Water Cube (Beijing National Aquatics Center).
Check out " How to visit Bird's Nest and Water Cube" for more information.
Add-on
How to visit Beijing in One Day
How to visit Beijing in Two Days
How to Visit Beijing in Three Days
How to Visit Mutianyu Great Wall by Bus
How to Visit Badaling Great Wall by Train
Tip: Hassle-free Beijing Guided Tours
If you don't want to go the do-it-yourself route and prefer the hassle-free escorted tours, here are some options for Beijing guided tours:
Beijing Day Tour
Beijing Tour Packages
Beijing Winter Tour
Beijing Autumn Tour
Great Wall Tour
Car Rental in Beijing
Beijing Tours
China City Tours
China Tour
Further Readings
---
Best Time to Visit Beijing
How to plan a trip to Beijing
Top 10 Attractions in Beijing
How to Visit Forbidden City
How to Visit Temple of Heaven
How to Visit Summer Palace
How to Visit Ming Tombs
How to Visit the Great Wall of China
How to Visit Tiananmen Square
How to Visit Hutongs
How to Visit Olympic Sites
Top 10 Markets in Beijing
Top 10 Shopping Malls in Beijing
Beijing Shopping
Wangfujing Walking Street
Qianmen Commercial Street
Gui Jie ( Ghost Street) Food Street
Any questions, just drop a line.
Tags: Great