Plan your Beijing tour? Are you planning to visit one or two of the local malls to feel the vibe and mix with the locals? Beijing has over 100 large and medium-sized shopping centres or malls. For your convenience, We'd like to round up our chosen list of the top 10 shopping malls in Beijing, and you may choose the one or two close to where you stay for a shopping trip.
If you are not interested in shopping at high-end Beijing shopping malls, where everything seems to be overpriced at fixed prices, you may explore another page of the top 10 markets in Beijing.
Note: We have offered subway information on how on how to get to the following shopping malls. You may use the Beijing subway map to guide you to get to these malls. Happy Shopping in Beijing!
Top 1: Beijing apm (Xindong'an Plaza) 北京新东安广场
"Beijing apm"means "from am (morning) to pm (evening)", implying that Beijing apm will appropriately extend the business hours, especially the evening business hours to attract more Beijing young consumer groups aged 19 to 35 years old and targeting the youth fashion.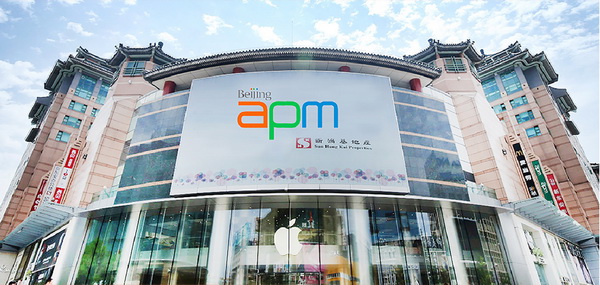 Beijing apm gathers more than 100 international famous Chinese and Western brands in the fields of international cosmetics, fashion trend, cutting-edge sports, digital technology and online Influential catering.
Beijing apm is committed to creating a new landmark of one-stop shopping, entertainment, and leisure life incorporated into in Wangfujing area, attracting more young fashion groups, and opening a brand new lifestyle in Beijing.
Add: 138 Wangfujing Street, Dongcheng District, Beijing
Opening Hours: 10:00-22:00
Tel: 010-58176995
Web: www.beijingapm.cn
Subway: Taking Subway Line 1 and get off at Wangfujing Station, exit from Exit B1
Top 2: TaiKoo Li Sanlitun 三里屯太古里
It is dubbed as the capital's hottest fashion destination and the coolest place to hang out.
Taikoo Li Sanlitun is the first comprehensive commercial project of Swire Properties in Mainland China. It is an open shopping district consisting of 19 low-density contemporary buildings. The project is divided into two areas: the south and the north, which are integrated with the surrounding buildings. It also maintains relative independence.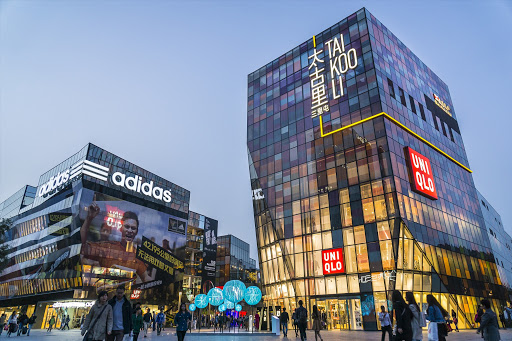 Sanlitun Taikoo Li itself represents a cultural gathering, so it's all about people: creating art and leading fashion as well as enjoying food, shopping and fun. It houses th e popular fashion brands such as Uniqlo, Steve Madden, Esprit, Mango, the Apple Store and Adidas' flagship store and the list is much much longer, also including numerous restaurants and a multi-plex cinema.
Add: Courtyard 19, Sanlitun Road, Sanlitun
Tel: 10-6417 6110 / 010-6417 7110
Web: www.taikoolisanlitun.com/en/
Opening Hours: 10am-10pm
Subway: take subway line 10 and get off at at the station of Tuanjiehu (团结湖), and exit from Exit A, 500 meters to the west; take Line 6 to Dongdaqiao Station (东大桥), exit B, 700 meters to the north.;take Line 2 to Dongsishitiao (东四十条)Station, exit from Exit C.
Top 3:The Malls at Oriental Plaza 东方新天地
The Malls occupies a total area of 130,000 sq. m. and is an integral part of Oriental Plaza – one of the largest commercial complexes in Asia. Situated in the heart of Beijing, the complex is located between Gold Street (Wangfujing Street) and Silver Street (North Dongdan Street).
The Malls is a popular shopping destination for both local residents and visitors alike.
Add: No.1 East Chang An Avenue, strategically located along Wangfujing Street, Beijing
Tel: 85188888-2272
Web: www.orientalplaza.com/eng/
Opening Hours: 10:00-22:00
Subway: take subway line 1 and get off at the station of Wangfujing (王府井), exit from the Exit A
Top 4: Solana – Beijing Lifestyle Shopping Mall 蓝色港湾
Solana Lifestyle Shopping Park is like a small town coming from the European by air. It is a perfect blend between commercial civilization and the natural landscape and is full of innovation and surprises.
As a water shortage city of Beijing, SOLANA has a superior hydrophilic environment on its three sides, the south and east are teeming with the water from Chaoyang Park, and the north from Landmark Lake.
If not in person, you are hard to believe that there is such a beautiful environment in the city center! Solana houses more than 1,000 international brands, with dozens of retail shops, restaurants as well as a lively bar and clubs.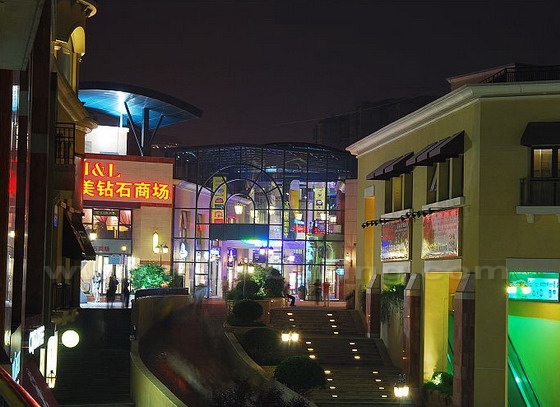 Add: 6 Chaoyang Park Road
Tel: 010 5905-6565
Opening Hours:
Mon-Thu 11am-9:30pm, Fri-Sun 11am-10pm
Web: www.solana.com.cn
Subway: Take subway line 10 and get off at the station of Liangmahe (亮马河), exit from Exit B, then have a long walk to the east along Liangma Qiao Road (亮马桥路), till the second traffic light, then turn south, down to the northwest corner of Chaoyang Park where Solana is located.
Top 5: Parkview Green 芳草地商业
Parkview Green is located on the west side of Dongdaqiao Road, Chaoyang District, Beijing, close to the core of Beijing CBD. Parkview Green is an innovative building with a total area of 200,000 square meters, integrating top office buildings, fashion shopping, art and boutique hotel.
With the strong international atmosphere and the advantage of the commercial location, Parkview Green is committed to building a diversified commercial and cultural leisure complex in Beijing.
Parkview Green's leading environmental design, concept of sustainable development and rich artistic atmosphere constitute the unique characteristics of Parkview Green, bringing new and unique experience to every visitor.
Add: 9 Dongdaqiao Road, Chaoyang District, Beijing
Business Hours: 10:00-22:00 Monday to Sunday
Web: www.parkviewgreen.com/cn/
Subway:
Line 1: Get off at Yonganli Station, Exit A
Line 6: Get off Dongqiao Station, Exit A
Top 6: China World Mall 国贸商城
China World Mall provides consumers with a number of international luxury brand flagship stores and new concept products leading the trend.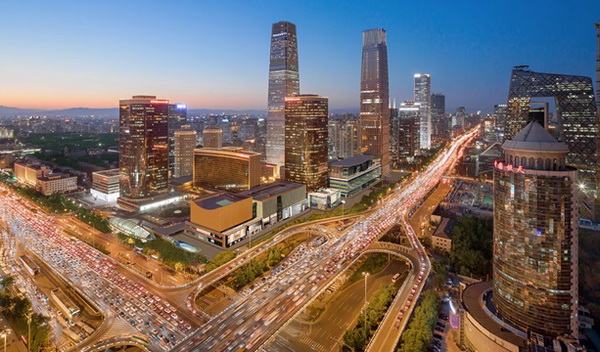 China World Mall is active with the skating rink full of dynamic. The bookstore and the cinema bring you the spiritual pleasure. Chinese and Western retautrants cater to the needs of various tastes. Fashion clothing, home furnishing, entertainment and leisure, catering services are all available, creating a one-stop high-end consumption palace.
Add: No 1, Jianguomenwai Street, Chaoyang District, Beijing
Tel: 010-65357586
Web: china world mall (cwtc.com)
Subway: take subway line 1 and get off at Dabeiyao and exit fron Exit B
Top 7: The Place 世贸天阶
The Place is mainly composed of the huge screen in the middle and two luxury buildings on its both sides. People walk around under the screen enjoying the space art, high technique, lighting. The Place is also a place for luxury shopping and gourmet experience.
There are several open-air bars for you to relax. The Place is a blend of shopping mall, office building, Space Art and Fashion. The Place is designed by Jeremy Railton. He is also the designer for the world largest electric screen in Las Vegas. Two four-story malls house Tourneau, China's largest watch boutique, D&G, Ferrari and English-language bookstore Chaterhouse.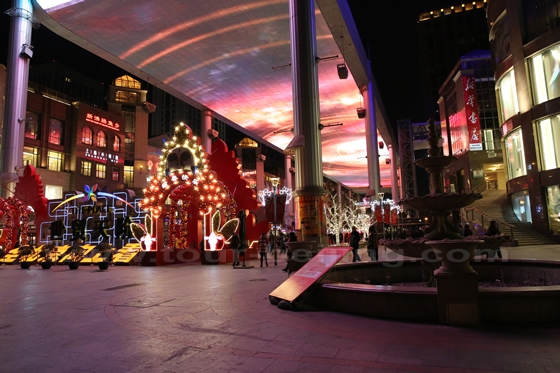 Add: 9 Guanghua Lu, Beijing
Tel: 010 6587-1188
Subway: Take subway line 1 and get off at the station of Yonganli (永安里), exit from the exit B, then walk to the north along Dongdaqiao Road (东大桥路). After the first crossroad, you will see the Place on your right hand.
Top 8: Joy City 大悦城 ( Xidan & Chaoyang)
Xidan Joy City 西单大悦城
It is the biggest shopping mall in Xidan. Xidan Joy City has 13-story complex equipped with the world's longest escalator. It also has the largest digital cinema in China and the largest cosmetic shop in Beijing. Find Zara here as well as FAB, Uniqlo, Next, Motivi and Honeys.
Add: 131 Xidan Beidajie, Xicheng District, Beijing
Subway: take subway Line 1, get off at the station of Xidan (西单), exit from the exit F1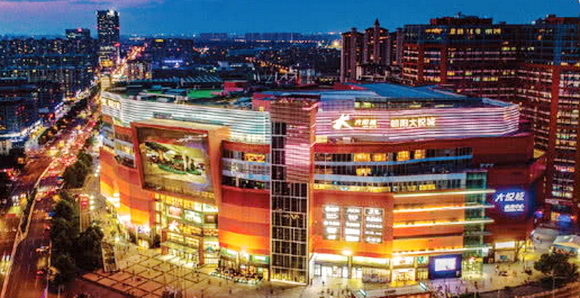 Chaoyang Joy City 朝阳大悦城
Chaoyang Joy City is an urban complex building has a large shopping center of 230,000 square meters. The shopping center has 11 floors on the ground and 3 floors underground. It integrates six major themes including shopping, catering, entertainment, culture, fitness and leisure.
Add:101 North Chaoyang Road, Chaoyang District, Beijing
Tel: 010-85579871
Subway: take subway line 6 and get off at Qingnian Road Station
Top 9: Beijing SKP ( 北京SKP)
If you are a high-roller with over numerous international brands. They also boast the largest Gucci flagship store in Asia. There are also some good restaurants in the mall.
You will see the higher-end as well as a number of mid-range labels that carry the basics, seeing the season's latest first hand (Marni, Anna Sui…). There is a good florist in the basement near the bread shops.
Add: No.97, Jianguo Road, Chaoyang District, Beijing 100025
Tel: +86 10 6530 5888
Web: http://www.skp-beijing.com/
Opening Hours:
Mon – Sun: 10:00 a.m.-10:00 p.m.
Subway: Take subway Line 1, get off at the station of Dawanglu (大望路), exit from Exit A; take Line 14 and get off at Dawang Road Station Exit F.
Top 10 : Jinyuan Shidai Shopping Center 金源时代购物中心
Also in English known as Golden Resource Shopping Mall, the mall has a nickname of "Great Mall of China", mainly due to its total area of 6 million square feet with six floors, 1.5 times the size of the Mall of America, the largest shopping mall in Beijing and Asia as well.
The center has 230 escalators, over 1,000 shops, restaurant space the size of two football fields, and a skating rink…. This mall is designed to create a stable, happy, middle-income consumer class.
Add: 1 Yuanda Road, Haidian District, Beijing
Tel: 010-88875888
Opening hours: 10 a.m.-9 p.m.
Subway: take subway line 10, get off at the station of Changchun Qiao (长春桥) ,exit from Exit Northwest, then walk to the west along Changchun Qiao Road (长春桥路)and Yuanda Road (远大路), you will see the mall on your right hand.
Tip: Hassle-free Beijing Guided Tours
If you don't want to go the do-it-yourself route and prefer the hassle-free escorted tours, here are some options for Beijing guided tours:
Car Rental in Beijing
Beijing Day Tour
Beijing Tour Packages
Beijing Winter Tour
Great Wall Tour
Beijing Tours
China City Tours
China Tour
Further Readings
---
Best Time to Visit Beijing
How to plan a trip to Beijing
Top 10 Attractions in Beijing
How to Visit Forbidden City
How to Visit Temple of Heaven
How to Visit Summer Palace
How to Visit Ming Tombs
How to Visit the Great Wall of China
How to Visit Tiananmen Square
How to Visit Hutongs
How to Visit Olympic Sites
Top 10 Markets in Beijing
Top 10 Shopping Malls in Beijing
Beijing Shopping
Wangfujing Night Snack Street
Qianmen Commercial Street
Beijing Huguosi Street
Any questions, just drop a line.