Plan your Beijing Spring Flower Tour? If you are going to visit Beijing during the period of late March and early April, your travel time just meshes with cherry blossom bloom in Beijing.
Cherry Peak Bloom Time in Beijing
Peak Bloom Time: The end of March into early April
The local blossoms are bound to bloom sometime around the end of March into early April, but the exact peak bloom varies year to year.
Basically cherry peak bloom lasts just for a breeze of about a week or so. But it takes about half a month for the cherry blossoms to go from just buds to brilliant flowers through disappearing and being taken over by green leaves.
So generally, the cherry blooms appear around the last week of March through the first week of April. But the  exact peak bloom largely depends on the weather in previous weeks and months. Warmer, sunnier weather tends to generate an earlier bloom. Long and cold wintry weather delays the peak bloom.
The Annual Yuyuantan Cherry Blossom Festival
No one guarantees the timing of the blossom peak bloom. In Beijing, most people schedule travel plans or cheery blossom visit based on the official announcement for the opening of the annual Yuyuantan Cherry Blossom Festival.
Yuyuantan Cherry Blossom Festival is the largest of this kind in the northern China. The festival is run by Yuyantan Park Administration with the main venue at Yuyuantan Park.
There are about 2000 cherry trees of over 30 different species, many of which were gifts from Japan when the two countries re-opened diplomatic ties in the 1970s. The lake is also well know for boating. You are able to cruise from the lake to Summer Palace.
What is unique about the cherry blossoms in Yuyuantan Park is that it generally has two kinds of cherry blossoms – Early Blossoms and late blossoms.
Early cherry blossoms boom: late March and only a week for viewing.
Late cherry blossoms: from mid April to late April for half a month.
Yuyuantan Cherry Blossoms Festival
Time: late March – April 30
Entrance Fee: 10 Yuan
Opening time: 6:00 am to 8:30 pm (ticket office closes).
Venue: Yuyuantan Park
Tel: 88653804
How to get there
To South gate: Take Subway Line 1 and get off at the Military Museum Stop.
Add On
Top Places to See Rapeseed Flowers in Beijing
A List of Spring Flowers in Beijing
Chinese Flowering Crabapples at Yuan Dynasty Wall Relics Park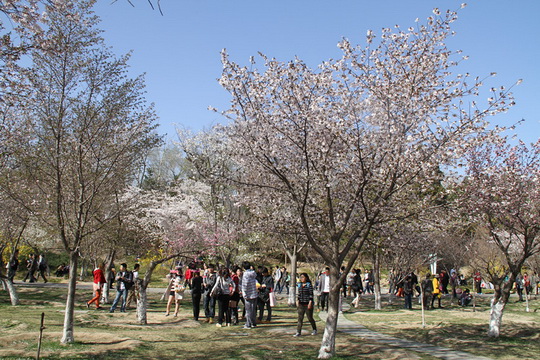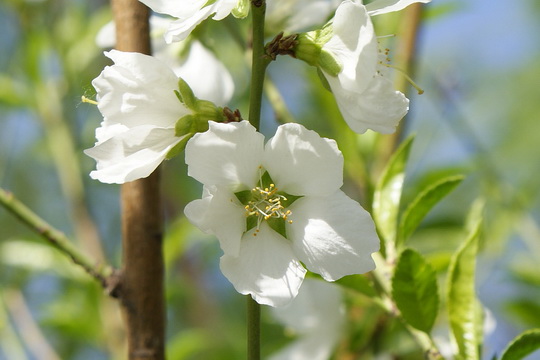 Tip: Hassle-free Beijing Guided Tours
If you don't want to go the do-it-yourself route and prefer the hassle-free escorted tours, here are some options for Beijing guided tours:
Beijing Day Tour
Beijing Tour Packages
Beijing Winter Tour
Beijing Autumn Tour
Great Wall Tour
Car Rental in Beijing
Beijing Tours
China City Tours
China Tour
Further Readings
---
Best Time to Visit Beijing
How to plan a trip to Beijing
Top 10 Attractions in Beijing
How to Visit Forbidden City
How to Visit Temple of Heaven
How to Visit Summer Palace
How to Visit Ming Tombs
How to Visit the Great Wall of China
How to Visit Tiananmen Square
How to Visit Hutongs
How to Visit Olympic Sites
Top 10 Markets in Beijing
Top 10 Shopping Malls in Beijing
Beijing Shopping
Wangfujing Walking Street
Qianmen Commercial Street
Gui Jie ( Ghost Street) Food Street
Any questions, just drop a line.