Huangshan, literally "Yellow Mountain", a UNESCO World Heritage Site, and one of China's major tourist destinations. The scenic area is well-known for for its beautiful landscapes – eye-popping sunrise and sunset, whimsically shaped granite peaks, the gnarled forms of ubiquitous Huangshan pine trees, and the sea of the clouds, the unwinding hot springs and the fascinating winter snow scenes.
Huangshan looks so wonderful with the winter white snow coating, I've rounded up 13 photos of beautiful snow scenes from a recent snowfall in Huangshan for your inspiration as you sit at your cozy home ready for armchair travel. Of course, a physical Huangshan tour will bring you more enjoyment for the white snow!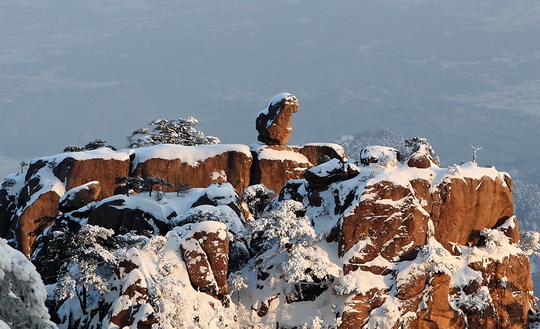 Hassle-free Huangshan Guided Tours
If you don't want to go the do-it-yourself route and prefer the hassle-free escorted tours, here are some options for guided tours to Huangshan:
Huangshan Tour
Huangshan Highlight One Day Group Tour
3 Day Huangshan & Hongcun Village Tour
Beijing Huangshan Hongcun 3 Day Round Trip by High Speed Train
Hangzhou Huangshan Hongcun 3 Day Tour By High – Speed Train
Shanghai Huangshan 3 Day Tour by High Speed Train
Anhui Tour
Further Readings
Best Time to Visit Huangshan
Top 10 Attractions in Huangshan
Where to Stay in Huangshan
My First Day on Mount Huangshan (1)
My First Day on Mount Huangshan (2)
My Second Day on Mount Huangshan (1)
My Second Day on Mount Huangshan (2)
My Third Day on Mount Huangshan
Huangshan Snowy Wonderland
Hongcun Village
She County Photography Tour
Huangshan Travel Blog
Top 10 Attractions in Jiuhuashan
Top 7 Attractions in Anhui
Huangshan Taxi: Huangshan Taxi Fares, Tips and Phones
Shanghai Huangshan Transportation
How to drive from Huangshan City Center to Huangshan Scenic Area
Any questions, just drop a line.