Beijing Travel Forum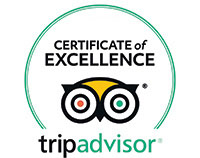 For Individual Visitors, this is the right place to shoot your questions and get your replies from our trip advisors. For our clients, this is the place to do us a favor by taking a few minutes to leave your feedback and share some of your thoughts with us. Thanks!
We offer free travel consultancy service for your Beijing China trip. You will receive our replies within 24 hours. Start to post your questions now! Aternatively, you can contact us via email
[email protected]
if you have any questions. Thanks!
Questions and Answers
Q: Susan(Scotland) said:
Hello! Is it possible to do Tianamen square, forbidden city and jingshan park in one day? If so, what's the best way to do this?
A: Tour Beijing Replied:
Those 3 places are in same area, they are close to each other.
You can visit in one day.
If you are staying in central Beijing, you can take subway line 1 to Tian'anmen East Station, and then walk to the Tian'anmen Square, then visit the Forbidden City and then visit the Jingshan Park (opposite of North Gate of Forbidden City).
Q: Dee(Philippines) said:
Hi! I was wondering if Beijing has a similar 'prepaid/reloadable card' with HK in paying the subway/train?
We're visiting Beijing soon and we would prefer riding trains than taxis. Thanks!
All the best,
A: Tour Beijing Replied:
Hi Ms.Dee,
Sure, definitely. You can buy a Beijing bus IC card, a kind of transportation smart card. A bus IC Card can be also used to pay for Beijing subway, Beijing public bus, Beijing taxis and S trains to Badaling Great Wall.
The official name of the IC card is called "Yikatong", which means "one card pass" in Chinese, similar to Hong Kong's Octopus card, Singapore's EZ-Link, or the Oyster Card used by TfL in London in United Kingdom.
1. Par value RMB100.00 including RMB20.00 deposit
2. When you leave Beijing or don't want to use the card anymore, you can return it to places which are appointed by Beijing Municipal Administration and Communications Card Co. Ltd. Then they will refund you RMB20.00 if your card is not damaged.
3. You could refill the bus IC card from over 700 places - the ticket counters at Beijing subway stations, railway stations, most post offices, big supermarkets and so on. Check out the link below ( How to take subway in Beijing ):
www.tour-beijing.com/blog/beijing-travel/beijing-tour-reviews/how-to-take-subway-in-beijing
Q: Kelly(Australia) said:
Is it possible to do a day trip from Beijing to the hanging temple near datong? How long does it take to travel there?
A: Tour Beijing Replied:
Hi Ms.Kelly, It's possible.You can fly from Beijing to Datong (1 hour) firstly, and then drive from Datong Airport to the Haning Temple (1 hour and a half). After your tour, fly back to Beijing.
Please note your tour will be affected by the weather, as the flight would be delayed if weather is bad.
Q: Cindy (US) said:
My flight will be arrived around 2am. We are 2 person with luggages. How much is the taxi fare to depart from airport to Beijing Drum Tower Youth Hostel at Xicheng? How to get to the correct taxi at airport? And, will the driver drop us in front of the hostel? Hope you can provide your advise to us. Appreciate much.
A: Tour Beijing Replied:
Hi Cindy,
The taxi fare is around CNY 150 at midnight.
Please follow the signs at airport to find the taxi stand, and pay per taxi meter.
Your hostel is located on main street, so the taxi driver will drop you off in front of hostel.
Please provide the hotel info in Chinese, as most taxi drivers only speaks Chinese.
Q: Rachael(India) said:
Hi Tour Beijing,
Where can we find a cab for Mutiyanu Great Wall and how much?
A: Tour Beijing Replied:
Basically you hail a running taxi on streets or any parking taxis at your hotel parking lot or other parking areas. Or you may ask your hotel concierge to arrange your cab. In most cases you have to bargain and negotiate a price with your cab driver. Your final cab rate also depends on your time using that cab. The cab rates below are only for your reference for the taxi prices for different sections of the Great Wall around Beijing:
Beijing Mutianyu Great Wall: approx.RMB 600
Beijing Badaling Great Wall: approx RMB 500
Beijing Simatai Great Wall: approx RMB 700
Beijing Juyongguan Great Wall: approx RMB 400
Beijing Jinshanling Great Wall: approx RMB 800
Beijing Gubeikou Great Wall: approx RMB 750
Beijing Jiankou Great Wall: approx RMB 650
Beijing Huanghuacheng Great Wall: approx RMB 600
Alternatively you may rent a private car with driver through a local travel agency or car hire company.
Check out the link below for more information:
Beijing car rental with driver
www.tour-beijing.com/car_rental/
Or you may use the public bus + taxi to visit Mutianyu. See my travel blog below:
Go to Mutianyu Great Wall by Bus
www.tour-beijing.com/blog/beijing-travel/how-to-get-to-mutianyu-great-wall-by-bus
Or you may pay a little more to join in a local escorted group tour to visit Mutianyu Great Wall. See the link below:
Mutianyu Great Wall Bus Tour No Shopping
www.tour-beijing.com/coach_tours/bns_1.php
Finally pay more to have a private tour to visit Mutianyu Great Wall with your exclusive tour guide and car. Check out the link below:
Mutianyu Great Wall Hiking Half Day Tour
www.tour-beijing.com/beijing_tours/half_day_tours/great_wall_excursion.php
Have a nice time in Beijing!
Q: donna Yeo(USA) said:
Hi I will be in Hong Kong for a week 12-19 Nov, and keen to see great wall.
Joyunguan looks the most attractive. What are the options travelling from Hong Kong - for 2 x persons.
A: Tour Beijing Replied:
Hi Mrs.donna Yeo,
Thanks for your inquiry! You may take flight or train from Hong Kong to Beijing.
Usually our clients will be responsible for their own international flights or train tickets going to Beijing. We'll make land arrangement ( tours, hotel etc.) for you in Beijing.
For the Great Wall options, personally I prefer Mutianyu Great Wall (restored ), or Jinshanling Great Wall ( a bit wild ) or Jiankou Great Wall totally unrestored ).
Mutianyu Great Wall
www.tour-beijing.com/great_wall/mutianyu.php
Jinshanling Great Wall
www.tour-beijing.com/great_wall/jinshanling.php
My favorite is hiking from Jiankou Great Wall to Mutianyu Great Wall,check out the link below:
www.tour-beijing.com/great_wall/jiankou.php
Have a good time in Beijing!
Feedback from Our Clients:
Denis says:
May 29, 2018 at 6:19 pm
Hi, you website is very helpful. I can share my experience about another scam:
we used an official taxi with the meter, so when the ride was over, we wanted to pay with 100 RNB, as we didn't have any other bills. The taxi driver didn't like the bill we gave to hime and asked for another one. Then for another one and so on (everytime giving back the previous one of course).
He was also friendly but insisted on other the other bill and we couldn't understand what's wrong and what did he wanted, so we just kindly gave him different bills to try out.
At some point we just decided to leave because it started to become annoying, after some more negotiations he finaly took one of our bills, gave us change and left. The next day, when we tried to pay by cash at grocery store it appeared that 4 of our bills are fake and I'm quite sure they were not fake before. Not such a big amount for learning a new type of scam (I have forgotten already that there is such a thing as fake money on the streets) though.
------------------------------
Abe says:
October 15, 2018 at 8:47 pm
Unfortunately, I saw this article a bit too late…
A similar version to the Tea scam: a couple approached me and started discussing. They were really nice and welcoming and said Thatchy are also visiting Beijing. I asked about a local restaurant and they suggested to accompany me and recommend when we see one. Their excuse for approaching me was that they are learning English and would love to practice it. In hindsight I should have suspected them as they spoke had a good command of English, relatively to locals… Me, the always-believing-in-good, walked with them having a lovely discussion. Shortly after they "found" a local place. We shared a large bowl of noodles, tea and coke. as we began eating they asked me if I ever had Chinese wine. I said "no" so they called the smiling elderly lady who served us and shortly after I was offered some wine. to make a long story short(er), the bill came and showed 820 RMB… for a restaurant which serves a 20 RMB noodles this was very high. So I asked why and was shown a menu where the price off the wine was 800 RMB(!), probably a price of very high class wine in a great restaurant. I tried arguing about the different menu and ended up in having few large men popping out of nowhere threatening me. I decided to swallow my pride and not get to something to intimate with this bunch. I know that there are many scams, in many countries, but (as the staff in my upscale hotel testified) China is known for it. My advice – do not make friends in the streets of Beijing and don't be tempted to go into places you do not choose yourself.
------------------------------
Carl says:
September 5, 2019 at 7:42 am
The story by Bilbo is common here in Beijing the scams worked are many i.e tea shop, rickshaw rides,art gallery + jade. street food.etc. The main tourist places to beware are Tiananimen sq and Wangfujing walking street anywhere tourists go in large numbers. I have lived in Beijing since 2012 and to be fair to the majority of Chinese people i have not had any bad experiences whilst here. Crime is very low in Beijing. Best to remember is this thing i was told when i arrived about china. the Chinese will not rob you physically but some will rob you financially.not all but some will do so. As westerners we tend to be polite people, so when somebody comes up to us, we stop normally and listen and talk. Normal Chinese keep walking and never stop for strangers. This is both our weakness + strength, many of these scammers know or think we are rich because we can afford to come to china so we are the cash cow targets. All in all, Beijing is a great place to visit, but just be aware of odd things and keep your wits about you. read the letters and scams in this website and you will be ok.
Questions & Answers:

Here is
only for Questions and Answers
. ( For anyone who wants to have an enquiry or customized tour, please email us to

. )