There are many exotic and unusual things to buy in China which make wonderful souvenirs and gifts for relatives and friends back home.
If you are wondering what to buy on your China Tour, the following top 10 souvenirs in China may serve as a guidance planning your own shopping in China. If you travel to Beijing in particular, you may read my another article Top 10 Souvenirs in Beijing for more information.
1. Silk 丝绸
China is the birthplace of silk. Chinese silk is famous all over the world for its magnificent quality, color and variety. Silk products from Hangzhou, Sichuan, Suzhou and Dandong are particularly good.
When come to China, many visitors would like to buy some souvenirs. The smooth silk product is certainly the best choice. Silk can be make into chi-pao (Chinese-styled long gown), clothes and other accessories.
2. Tea 茶叶
There are hundreds of varieties of Chinese tea. The practice of drinking tea has a long history in China. Chinese tea can be classified into five categories: green tea, black tea, brick tea, scented tea, and oolong tea.
The 10 most famous Chinese teas are:
Longjing (Dragon Well) produced near West Lake;
Maofeng (Fur Peak) from Mt. Huangshan in Anhui;
Tieguanyin (Iron Goddess) from Anxi, Fujian;
Yinzhen (Sliver Needle) from Mt. Jun, Hunan;
Qi Men Hong (Black Tea) from Qimen County, Anhui;
Maojian (Fur Tip) from Xinyang, Henan;
Liu'an Guapian (Mellon Seed) from Liuan County, Anhui;
Duyun Maojian (Fur Tip) from Duyun Mountain in Guizhou;
Pu'er from Simao, Yunnan.
3. Porcelain 瓷器
Porcelain, also called "fine china", has been one of the earliest artworks introduced to the western world through the Silk Road. It is an artform that has been developing since the dynastic periods.
China is richly endowed with the raw materials needed for making ceramics. Jingdezhen, one of China's most famous cultural and historic cities, is the ancient porcelain city.
4. Handicrafts 手工艺
There is an old saying goes "you can tell a nation from its handicrafts". Chinese handicrafts are created to be living things. It has been the highest level pursued by countless artisans on their works.
You may think the norm abstract, intricate, or mysterious, but when you see close to some works, you would feel an undercurrent of power flowing in them.
The famous Chinese handcrafts include: embroidery, paper cut, woodblock picture, leather silhouette, silk embroidery, carving, pottery, etc.
5. Jades 玉器
Jade symbolizes beauty, nobility, perfection, constancy, power, and immortality in Chinese culture. Jade has a history in China of at least four thousands years. Jade craftworks were among the most precious and luxurious ones; people wore and decorated rooms to indicate loyalty, elegance, beauty, and eternity.
The most four famous jades are:
Hetian Jade produced in Xinjiang;
Xiu Jade produced in Xiuyan County, Liaoning;
Dushan Jade produced in Nanyang, Henan;
Turquoise produced in Hubei.
6. Chinese Paintings 中国画
Chinese painting is one of the oldest continuous artistic traditions in the world. Over the centuries, the growth of Chinese painting inevitably reflected the change of time and social conditions.
The two main techniques in Chinese painting are:
Meticulous — Gong-bi often referred to as "court-style" painting;
Freehand — Shui-mo loosely termed watercolor or brush painting.
The Chinese character "mo" means ink and "shui" means water. This style is also referred to as "xie yi" or freehand style.
7. Calligraphies 书法
Chinese calligraphy is an art form, and calligraphers are highly respected. There are several styles of writing: Seal, official or clerical, regular, running or semi-cursive, and cursive. Each one has its own characteristics and purpose.
The four treasures of the study are brush, paper, ink and ink stick. If you are interested in Chinese Calligraphies, you can buy some while you are touring in China.
8. Antiques 古董
China is one of the four most countries in the world in the ancient times. If you're an antique enthusiast, China is a good place for you! Fascinating antique and curio shops and market stalls are to be found in most cities and country towns of China.
To be a successful antiques collector you will have to educate yourself on the exact value of antiques in your area of interest. Care is needed, however, when buying expensive items to ensure, for example, that the item carries the official red seal of the shop and the sale documents are in order.
Wines and Spirits 葡萄酒和白酒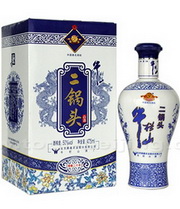 Alcoholic drinks, in ancient China, were regarded as sacred and were used only in sacrifices. Today, however, wines and spirits are becoming popular as accompaniments to Chinese food.
The following spirits are very popular around the world and have won many international awards:
Moutai Liquor from Guizhou
Wuliangye from Yibin, Sichuan
Laobaigan from Hengshui, Hebei
Jiannanchun from Mianzhu, Sichuan
Luzhou Laojiao from Sichuan
Yanghe Daqu from Jiangsu
Gujing Tribute Liquor from Anhui
Fenjiu Liquor from Shanxi
Traditional Chinese Medicine 中药
Traditional Chinese Medicine is an integral part of Chinese culture. Traditional Chinese medicines play a major role in Chinese lifestyle that is substantially different than the role of medicines in the west. The use of traditional herbs and potions lie at the core of Chinese medicine.
There are thousands of herbs that are used as medicines, including Aconite root, Camellia, Cayenne, Chinese Cucumber, Chrysanthemum flowers, Cocklebur fruit, Cow Dipper, Croton Seed, Ginger, Ginseng, etc. Beijing Tongrentang is the largest pharmacy of traditional Chinese medicine.
Hassle-free China Guided Tours
If you don't want to go the do-it-yourself route and prefer the hassle-free escorted tours, here are some options for China guided tours:
China Private Tours
China Small Group Tours
China Train Tour
China Yangtze Cruise Tour
China Silk Road Tour
Further Readings
---
Top 10 Places to Visit in China
10 Fascinating Facts about China
Top 10 Most Essential Things to Pack for China
Plugs and Sockets in China
China Tour Packages
Learning Useful Chinese Phrases for Travellers 
How to Recognise Chinese Currency
Top 10 Travel Experiences in China
10 Most Scenic Drives in China
Top 10 Most Beautiful Mountains in China
Top 10 Most Beautiful Lakes in China
Top 10 Most Beautiful Grasslands in China
Top 10 Most Beautiful Rivers in China
Top 10 most beautiful waterfalls in China
Top 10 Places to See Autumn Leaves in China
Top 10 Most Beautiful Villages in China
Top 10 Most Beautiful old towns in China
Top 10 Most Beautiful Museums in China
Top 10 China Tourist Scams
Top 10 Souvenirs in China
Any questions, just drop a line.