Plan your Yangtze River Cruise? Yangtze River is the largest and longest river in China. It flows for 6,300 kilometres from the glaciers on the Tibetan Plateau in Qinghai eastward across southwest, central and eastern China before emptying into the East China Sea at Shanghai. A cruise on Yangtze River is a must for many foreign visitor to China.


One of the frequently asked questions likely to tantalize you is "When is the best time to Cruise on Yangtze River?" Any time it is okay to travel when ships are sailing. The best seasons should be spring and autumn. More specifically, April to June, and September to November.
Correspondingly, there is no discount among these months. If you cruise in summer or winter, you can enjoy the preferential price and the cruise prices the lower than peak seasons.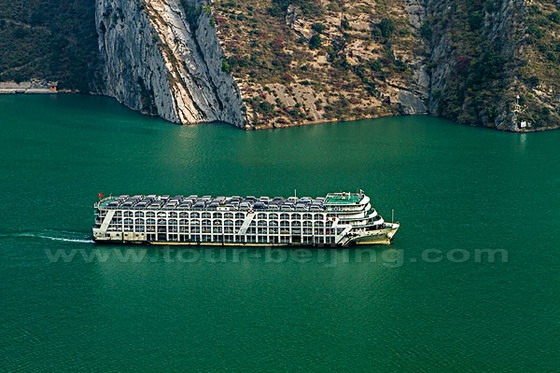 Three Gorges & Dam Cruise is the highlight of the lifetime Yangtze River Cruise. Chongqing to Yichang route is by far the most travelled section of the Yangtze.


Weather in major cities along the Yangtze River:

Chongqing
Chongqing is known as one of the "three furnaces" in China, together with Wuhan and Nanjing. It is also a foggy city. The annual average temperature here is 18℃ with lows of 6 to 8℃ in winter and highs of 27 to 29℃ in summer. Spring and winter are the best seasons to visit here.

Yichang
Yichang enjoys four clear seasons with cloudy and sunny springs, hot and humid summers, fine and pleasant autumns and dry winters. It is very hot and humid during summer, damp and freezing cold in winter. The best time to visit Yichang is therefore during spring and autumn.

Wuhan
Wuhan is one of China's "furnace cities", which means it gets really hot in summer. The best months to travel are April, May, September and October when temperatures are much more manageable and there is less rainfall than at other times of the year.

Nanjing
Nanjing has a humid subtropical climate The four seasons are distinct in Nanjing, with hot summers and cold winters. The spring is warm and humid, and the rainy season falls on June and July.

Shanghai
The weather in Shanghai is overall mild and moist all year round, with spring and autumn being the best time for traveling.
 Any questions, just drop a line.