Jifa Agricultural Sightseeing Park, Qinhuangdao
Near the Beidaihe River coastline, Jifa Agriculture Sightseeing Park is the first national sightseeing park about agricultural field. It is divided into vegetable planting area, flower planting area, special animal breeding area as well as the entertainment area.
It seems to be a plant sea, you will view various of vegetables and pick them up as many an you can, the big pumpkin, the green cucumber, the fresh tomato, etc. It is recorded that the park once breed the largest pumpkin in the world and has the longest towel gourd pouch. The 4.55-meter long towel gourd broke the Guiness World Book of Record. How enjoyable the process!
Its entertainment is also fun. The pathfinder could climb and play Bungee Jumping. You can view the scene along the Beidaihe Rive by the bamboo boat. Last but not least, the Farmer Restaurant prepares the genuine farmhouse meal. It is natural for the city travelers.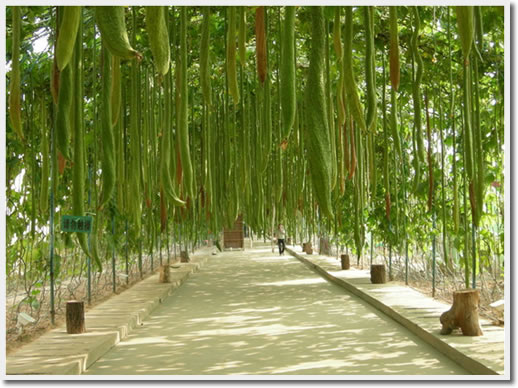 Questions & Answers:

Here is
only for Questions and Answers
. ( For anyone who wants to have an enquiry or customized tour, please email us to

. )